Eric M. Matheny
Aggressive Trial Attorney With a Reputation for Success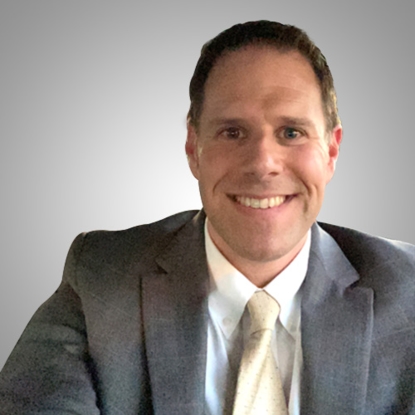 Eric M. Matheny
Bio
Eric Matheny is a skilled Miami-Dade County criminal defense lawyer who represents individuals all over the area. He was born and raised in Los Angeles, California.
Get Years of Experience on Your Side!

Eric Matheny is a seasoned criminal defense attorney who uses his education and past experiences to protect the rights of his clients in order to bring about the most optimum case results. If you are seeking an experienced and dedicated legal representative to fight for you against a criminal charge, contact our Miami-Dade criminal defense attorney today.
Read reviews of Attorney Eric Matheny on his Avvo profile.
Credentials
During law school, Attorney Matheny gained experience outside of the classroom while interning for the Miami-Dade State Attorney's Office for a full year. He served as lead counsel on several trials under the supervision of an Assistant State Attorney.
After graduation, he was offered a position as Assistant State Attorney for the Miami-Dade State Attorney's Office. During his time with the State's Attorney Office he handled cases involving misdemeanor crimes, DUI, juvenile offenses, and felonies.
Eric Matheny has a reputation for being an outstanding trial attorney and he has been noted for toughness and preparation in his aggressive approach to criminal defense. Attorney Matheny has represented many clients throughout Miami-Dade County, specifically Miami-Dade County and Broward County.
Attorney Matheny accepts criminal cases in Palm Beach County on a limited basis. For sealing or expunging criminal records, Attorney Matheny is one of the few attorneys who will represent clients throughout the State of Florida.
---
Eric Matheny has considerable trial experience, having tried more than 50 jury and non-jury trials. Schedule your free consultation.
---
In 2009, Attorney Matheny left the State Attorney's office to pursue criminal defense. With his experience as a former Assistant State Attorney, Eric Matheny has an inside knowledge of the prosecution's approach, which enables him to better defend his clients. He has aggressively defended individuals who have been charged with crimes ranging from DUI offenses to murder.
In The News
Eric Matheny has been a featured commentator on The Rick Jensen Show on WDEL, discussing Florida's controversial "Stand Your Ground" law, as well as on the popular radio program Let's Talk About It discussing Florida's mandatory minimum sentencing laws.
Eric Matheny has also been featured in the Miami New Times, Miami Herald, Sun Sentinel, and other publications regarding his work in the field of criminal defense.
Experience Matters
With an insider's perspective on how the justice system works, our lawyer case assess the strengths and weaknesses of a case which gives him the ability to make wise, informed decisions on how to proceed, no matter what you are facing. Attorney Matheny has handled over 50 jury and non-jury trials and proudly serves the accused and arrested in Miami-Dade County, Broward County, and Palm Beach County.
Learn More About Attorney Eric M. Matheny's Experience